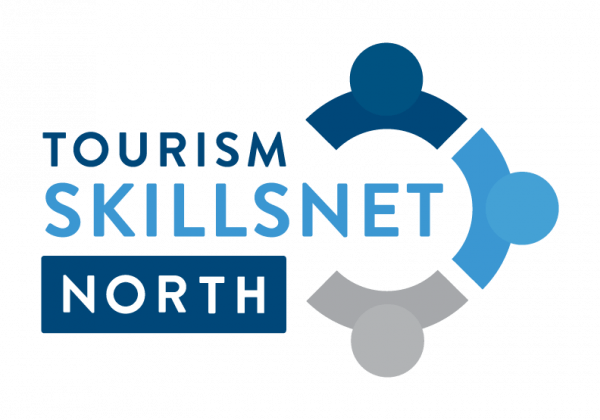 Tourism SkillsNet North is a program which was created to identify specific labour gaps, train up to 200 job seekers/employees and match them with participating tourism and hospitality businesses across Northern Ontario. 
Participants will gain access to free industry relevant training (value of $1000+), while participating employers will receive a wage subsidy of 50% (up to $5000) per employee, conditional on the completion of the mandatory training courses by the employees.

---
Business Eligibility Criteria: 
The following tourism and hospitality businesses are eligible to participate in the TSNN program:
Accommodation (B&B, Hotel, Motel, Lodge, Campground etc.)
Attraction
Adventure Outfitter (ATV, Camping, Canoe/Kayaking, Horseback Riding, Dog Sledding etc.)
Fishing/Hunting Outfitter
Restaurant/Culinary Establishment
Activity Based (Hiking, Interpretive Program, Wildlife Viewing,Cross Country Skiing, Downhill Skiing etc.)
Retail
Service (Air Service, Marina Boat/Launch, Meeting Facility, Wedding Service)
Cultural Attraction (Heritage Site, Museum, Art Gallery).
In order to be eligible to participate in the program as a business, you must:
Be located in Northern Ontario (RTO 13)
Be able to provide NOTO with adequate payroll records for the wage subsidy
---
Job Seeker/Employee Eligibility Criteria: 
Must be a Canadian citizen or permanent resident
Searching for a better employment opportunity in the tourism sector
Willing to travel/move to Northern Ontario if applying from outside of RTO 13
For pre-matched employees and re-hires, the employee(s) start date must be on or after March 28th, 2022
Important Note: Employees who are related (i.e. spouse, siblings, children, etc.) of participating employers are not eligible for the wage subsidy.
---
How to Receive Your Wage Subsidy and Information Required
Step 1: Employee(s) must complete all of the mandatory training courses
Have your employee download their certificate and take screenshots upon completing the courses.
Once your employee has completed the training, the OTEC team will submit confirmation to NOTO.
If ever your employee has difficulties with any of the courses, do not hesitate to reach out to the OTEC team.
Step 2: Employer completes all wage subsidy forms
NOTO will send you the following forms for completion:
SDF Placement Agreement Form
Employer Reimbursement Form
Electronic Transfer Form
NOTE: NOTO will also require payroll records (payroll register or all paystubs) to support the total wage subsidy amount on the reimbursement form. Details on the information required will be shared with participating employers upon registration.
The wage subsidy claim is only filed at the end of the placement period, which is determined by the employer. For seasonal operators, this is typically at the end of the operating season to maximize their wage subsidy claims.
Step 3: NOTO submits the wage subsidy claim to DNO
Once NOTO receives all the required documents listed above, the claim is submitted to DNO for payment.
Payment is made by DNO through electronic transfer to your bank account.
---