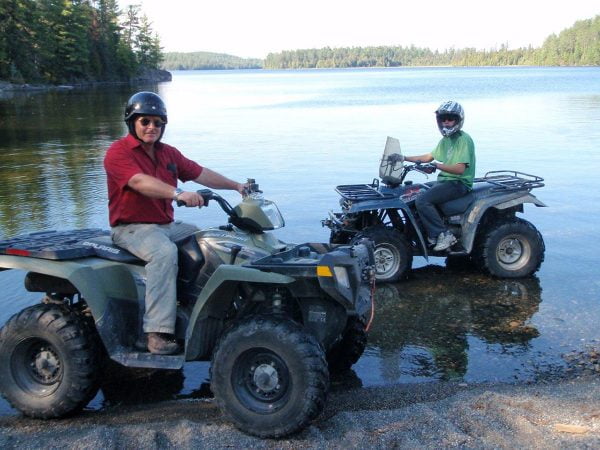 ATVing in Ontario is all about leaving a world of frenzy and congestion behind and exploring a wilderness so remarkable that it attracts visitors from hundreds, often thousands of miles away, year after year.
ATV Friendly Communities
ATV trails pass through a number of communities that offer a wide variety of supplies, services and accommodations. Hit the trails where a whole gamut of activities awaits you, from hiking or fishing to a quiet walk to a scenic lookout.  A number of communities across Ontario have developed planned trail systems with unique touring opportunities.
The North is where the true adventure begins. Click here to view some potential experiences.
Lodges and Outfitters
You'll find a variety of lodges, motels and housekeeping cottages throughout Ontario that offer accommodations and a variety of ATV experiences.
Wildlife
In Ontario, wildlife abounds in the forests and wetlands. A surprise awaits you around each corner. Be it old growth pine forest, a bald eagle's tree top nest or the clear, fresh water of a spring fed stream as it tumbles to its rest in one of many lakes or rivers that dot the province. The varied terrain offers something for every one whether they are an expert or a novice trail rider.
For more information on ATVing in Ontario, check the listings on this website or contact ATV Ontario at www.atvontario.com.
---
For ATV Adventures and More in Northern Ontario,
Try Our Plan Your Vacation Tool.
---