Communication and Outreach Intern
North Bay, ON
Job Description:
The proposed Communication and Outreach Intern will enhance the organization's communications and stakeholder relations within the resource-based tourism industry using a website, social media, newsletters, and email communications. In addition, planned research on specific areas of interest will be most important to help provide accurate and effective information to the tourism industry. This position will also involve outreach with the industry to engage and develop strong relationships with industry stakeholders.
Some of the specific key duties and responsibilities that the intern will undertake during this work placement are:
Coordinate the development and implementation of internal and external regular news pieces, polls, newsletters, and webinars to membership and industry broadly;
Actively participate in internal meetings and strategy planning sessions to support NOTO's growth;
Develop work plan for approval by the Executive Director;
Use and learn technology, new tools and applications as required;
Update industry communications lists and databases as necessary;
Coordinate communication and deliverables with stakeholder committees and working groups involved with NOTO related initiatives. This includes managing communications, setting up meetings, and recording meeting minutes and facilitation the overall implementation process;
Some travel throughout Ontario may be required to attend meetings, events and develop relationships with regional stakeholders, industry representatives and organizations;
Provide ongoing updates and feedback to Executive Director, internal staff members, working group members and partners;
Develop and deliver presentations to industry when needed to promote NOTO initiatives opportunities;
Identify partnerships and explore opportunities to build programs to leverage funds and resources; and,
Identify regional organizations, build relationships and partnerships.
Qualifications: University or college graduate who has graduated within the last three years from an accredited college or university. The candidate must be a graduate of a post-secondary degree or diploma program. The position will be a first full-time employment in the candidate's field of study.
A graduate of post-secondary university or college with a degree or diploma in Tourism, Communications, Marketing, Business Administration, and Economics or similar is being sought by this organization.
This internship is 52 weeks in length and offers a salary of $35,000.00.
Application Deadline: Interested applicants may forward their cover letter and resume with the name and contact information for two references by email to laurie@noto.net or by mail to NOTO, 386 Algonquin Avenue, North Bay, ON P1B 4W3 no later than December 31, 2016.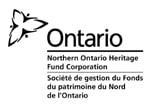 This Opportunity is
Proudly Supported by: