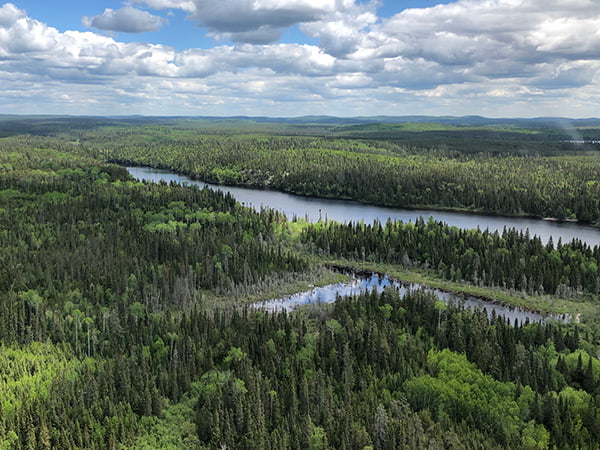 Ontario's crown forest is divided into geographic planning areas, known as management units. Most of the crown forest management units are managed by individual forest companies under a sustainable forest licence.
NOTO receives communication and updates on a continuous basis, keeping the organization informed on matters relating to:
Forest Management Planning
Harvesting
Access and Construction
Forest renewal and maintenance
Monitoring and reporting
A very important link to the MNRF's website will make navigation quicker and allow you to access essential forestry information and updates. The following should be used along with the dated communication below.
Click here to view the Forest Management Plan renewal schedule
---
UPDATES & FORESTRY NOTICES
All Forest Management Plans, notices and additional texts can be accessed on the following website: https://nrip.mnr.gov.on.ca/s/fmp-online?language=en_US. 
This site helps keep Resource Based Tourist Operators informed on forestry activities occurring within their area. NOTO will continue to include links to urgent notices in our newsletters as they arise.
To view the notices for your Forest Management Unit (FMU), and to participate in the consultations, please click here.
You can also view older forestry notices on the MNRF's Forestry Website. To receive notices for your Forest Management Unit directly in your inbox, register an account on the MNRF's new forestry website by clicking here.